Community Day is a monthly worldwide event in Pokémon GO dedicated to celebrate players in the Pokémon GO community.[1]
Features
Pokémon GO Community Day is an opportunity for Trainers around the world to meet up at their local parks to make new friends and experience what it means to be a part of this special community.[1]
Once a month, Niantic hosts a Pokémon GO Community Day event starring a special Pokémon, which appears frequently around the world for just a few hours. When caught during the event, this special Pokémon will know an exclusive move. Other bonuses are in effect during the event, such as increased XP or Stardust, and Lure Modules activated during the event last for three hours.[1]
List of Community Days
No
Date
Pokémon
Attack
Bonuses
1
January 20th, 2018

Pikachu
Surf
2× XP,
3-hour Lures
2
February 24th, 2018

Dratini
Draco Meteor 1
3× catch Stardust,
3-hour Lures
3
March 25th, 2018

Bulbasaur
Frenzy Plant 1
3× catch XP,
3-hour Lures
4
April 15th, 2018

Mareep
Dragon Pulse 1
1/4 Egg distance,
3-hour Lures
5
May 19th, 2018

Charmander
Blast Burn 1
3× catch Stardust,
3-hour Lures
6
June 16th, 2018 [2]

Larvitar
Smack Down 1
3× catch XP,
3-hour Lures
7
July 8th, 2018 [2]

Squirtle2
Hydro Cannon 1
1/4 Egg distance,
3-hour Lures
8
August 11th–12th, 2018 [2]

Eevee
Last Resort3
3× catch Stardust,
3-hour Lures
9
September 22nd, 2018

Chikorita
Frenzy Plant 1
3× catch XP,
3-hour Lures
10
October 21st, 2018[3]

Beldum[4]
TBD
Presumably:
1/4 Egg distance,
3-hour Lures
11
November 10th, 2018[3]
TBD
TBD
TBD
Footnotes:
The featured attack is exclusive to the featured Pokémon's final evolution within its family. In order to obtain the featured Attack, the Pokémon must be evolved fully within the duration of the event. Trainers cannot use TMs to obtain the attack.
By completing Research tasks obtained during the event, there was an encounter of a 'Squirtle wearing sunglasses as reward. [5]
The featured attack will be available for all members in its evolution family until 1:00pm PDT on Monday August 13, 2018.[6]
Event hours
As the Community Day event lasts only for three hours, it doesn't occur at the same time globally, but during the afternoon in the respective time zones.
| Region | Start Time | End Time | Time Zone |
| --- | --- | --- | --- |
| Africa | 11:00 A.M. | 2:00 P.M. | UTC (GMT +0) |
| Americas | 11:00 A.M. | 2:00 P.M. | PST (GMT -8) |
| Asia-Pacific | 12:00 P.M. | 3:00 P.M. | JST (GMT +9) |
| Europe | 11:00 A.M. | 2:00 P.M. | UTC (GMT +0) |
| India | 11:00 A.M. | 2:00 P.M. | UTC (GMT +0) |
| Middle East | 11:00 A.M. | 2:00 P.M. | UTC (GMT +0) |
| UK | 10:00 A.M. | 1:00 P.M. | BST (GMT +1) [7] |
Shop special offer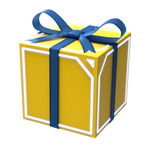 Main article: List of shop special offers and promotions
Starting with February 2018 Community Day there were several purchasable item bundle boxes from the shop for the time of each Community Day.
Since March 2018 Community Day they've been officially called "Community Day Box" and since May 2018 Community Day these boxes started to use separate graphic asset that would distinguish them from other special offer boxes in the shop.
Such Community Day boxes were reported on Community Days in February 2018, March 2018, April 2018, May 2018, June 2018 and August 2018.
Gallery
Trivia
Community Days happen on either Saturdays or Sundays.

Except for August, 2018 event which happens on both Saturday and Sunday of that month.

Fast TMs and Charged TMs don't grant exclusive moves during Community Day.

However, exclusively, during the first Community Day in January, 2018 Charged TMs could grant any previously captured Pikachu Surf.

Research done by player community estimates that there was a 1 in 22.7 chance of capturing a shiny Pikachu.[8]

The same 1 in 22.7 chance of catching shiny variant of featured Pokémon applies to the next Community Days.

To learn the exclusive move, the featured Pokémon must be captured or evolved during the event.
During each Community Day, there is increased chance of encountering shiny form of featured Pokémon.
With game update to version 0.101.0, there was graphic asset called "Community Day Box" added to the game files.
Eevee Community Day is the first to be multi-day event and feature split-evolutions.
References
External links