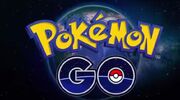 This page serves as an archive of links to articles related to
Pokémon Go
. If an article is not currently listed here, it can be added under the relevant date section.
Niantic's News page[1] contains many historical articles leading up to the game's release.
September
Edit
September
Edit
Hughes, F. (2016, November 16). Poké man. Los Altos Town Crier. Interview. Retrieved on 2016-11-17.
References
Edit
Ad blocker interference detected!
Wikia is a free-to-use site that makes money from advertising. We have a modified experience for viewers using ad blockers

Wikia is not accessible if you've made further modifications. Remove the custom ad blocker rule(s) and the page will load as expected.